Company
Profile
Giovanni Food Co., Inc.
If this is your company profile and you wish to update its information, click here.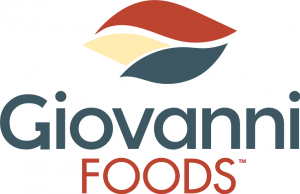 Submit an RFQ to this company
Information About Giovanni Food Co., Inc.
Who We Are
Giovanni Foods is a 3rd generation family owned food and beverage manufacturer, with over eight decades of solution-providing experience. If there is a way to improve a customer's product or brand, we will find it and bring it to their attention. We value the opportunity to create strong, mutually beneficial partnerships with our customers, and are continually looking for ways to improve and innovate our offerings to them.
The company started in 1934 when customers to the DeMent family restaurant asked to take the Italian sauces home, and has since evolved into a leading Private Brand and Co-Packing partner for companies nationwide. The company, led by CEO Lou DeMent, has grown in size to a team of over 150 employees, operating out of a 167,000 sq.ft. facility in Baldwinsville, NY, with additional off site warehouse space. The management team is committed to re-investing in the company and dedicating ample resources to improve equipment, processes, and efficiency in order to grow the company.
packaging
Glass Jars, Metal Cans, Plastic Jars, Pouches
certifications
FDA, Gluten Free, Kosher, Organic, Project Non GMO, SQF
services
Formulations, Hot Filling, Liquid Filling, Product Manufacturer, Retail Packaging
processes
Hot fill
products
High Acid, Sauces / Dips / Spreads / Dressings
What We Do
Giovanni Foods has over 80 years of experience in sauces and salsas, and more recently has added processing and packaging capabilities for vinegars and shelf stable drinks. We continue to focus on innovation, always expanding our product and packaging offerings to meet customer needs.
Product Capabilities
• Barbeque Sauces
• Beverages
• Bruschettas
• Chili Sauces
• Cooking Sauces
• Ehtnic Sauces
• Pasta Sauces
• Pizza Sauces
• Salsas
• Vinegars
Packaging Capabilities
• Glass Jars (8oz to 32oz)
• Glass Bottles (16oz to 32oz)
• PET (16oz to 24oz)
• Pouches (4oz to 16oz)
• Foodservice Plastic (Gallons & Half Gallons)
If this is your company profile and you wish to update its information, click here.