ANYSFP Members Team Up to Provide Accessible Options for Consumers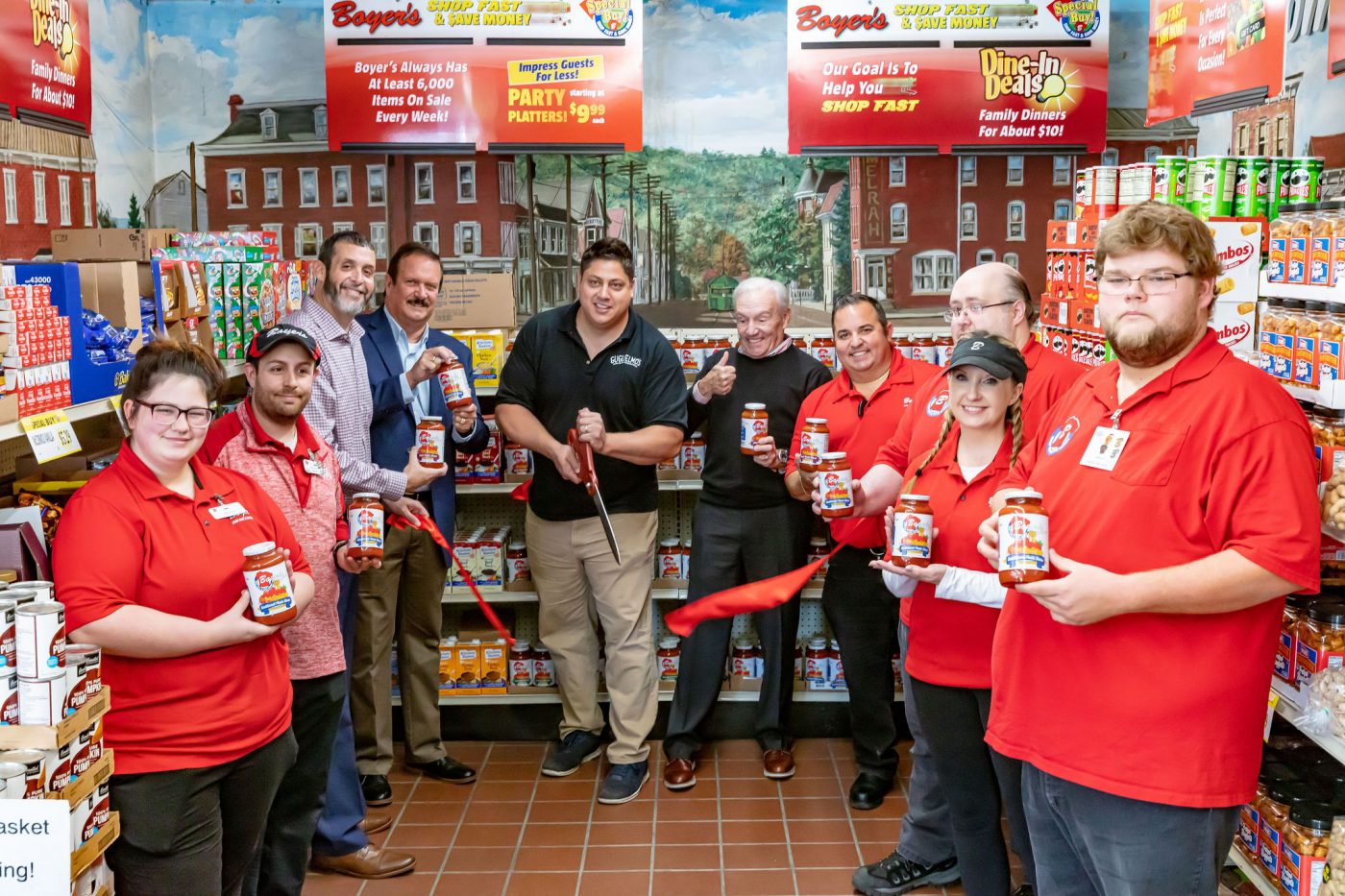 Consumer Convenience Technologies (CCT) created the EEASY Lid, the first jar lid innovation in over 75 years, following eight years of research and development. CCT's patented EEASY Lid is designed to help brands provide an unprecedented level of accessibility to their jarred food products. The EEASY Lid allows consumers to vent a vacuum-sealed jar by simply pressing a button on the lid, reducing the amount of torque needed to twist off the lid by up to 50% – just push, twist and open.
One billion people, or 15% of the world's population, experience some form of disability. The EEASY Lid opens the market to people who do not have the physical ability or who struggle regularly to open a vacuum sealed jar, such as those dealing with arthritis, tendonitis, carpal tunnel syndrome, recovering from a surgical procedure, or simply growing older.
CCT's innovative EEASY Lid provides the high-performance packaging protection food manufacturers need to ensure the highest quality, safety and integrity of their jarred products. Rigorous testing by the Cornell University Department of Food Science confirms that the EEASY Lid ensures the safety and stability of food products hot-filled into glass containers and provides a stable hermetic seal.
In October, Pennsylvania-based Boyer's Food Markets became the first supermarket chain to offer the EEASY Lid on its new Boyer's brand pasta sauce line. Boyer's new pasta sauce line includes four flavors for customers to choose from – Meat, Mushroom, Tomato Basil and Traditional. During the first three months on shelves, Boyer's products with the EEASY Lid more than doubled the sales (104% increase) that a comparable private label brand had in the same shelf space during the same period last
year.
Boyer's pasta sauce line is being produced by Craft Cannery, a co-packer that has adapted its production line to run the 63mm aluminum lug EEASY Lid. Craft Cannery also continues to run traditional 63TW tinplate closures for smaller co-pack customers.
Paul Guglielmo, owner and CEO of Craft Cannery, will also be using the EEASY Lid on his own line of pasta sauces. Starting March 1, Guglielmo's Sauce with the EEASY Lid will be available in over 250 grocers across New York, New Jersey and Pennsylvania, including Wegman's, Price Chopper, Tops Friendly Markets and Stop & Shop.
Unveiling the Packaging Corporation of America: A Leader in Sustainable Packaging Solutions
In today's dynamic and environmentally conscious world, packaging plays a pivotal role in product presentation, preservation, and sustainability. One company…
Ithaca Hummus Announces New Fire Roasted Salsas
Ithaca Hummus, the crave-worthy hummus brand known for its fresh ingredients and bold flavors, announces its Fire Roasted Salsas, a…
Paul Guglielmo of Guglielmo's Sauce: Featured Business Owner of the Month
Guglielmo founded his small business in 2014, based in the Greater Rochester region, called Guglielmo Sauce, a line of 15+…