Join the Fireside Chat with Sam Randall & Tom Seymour
Wednesday, October 14th at 12:00 pm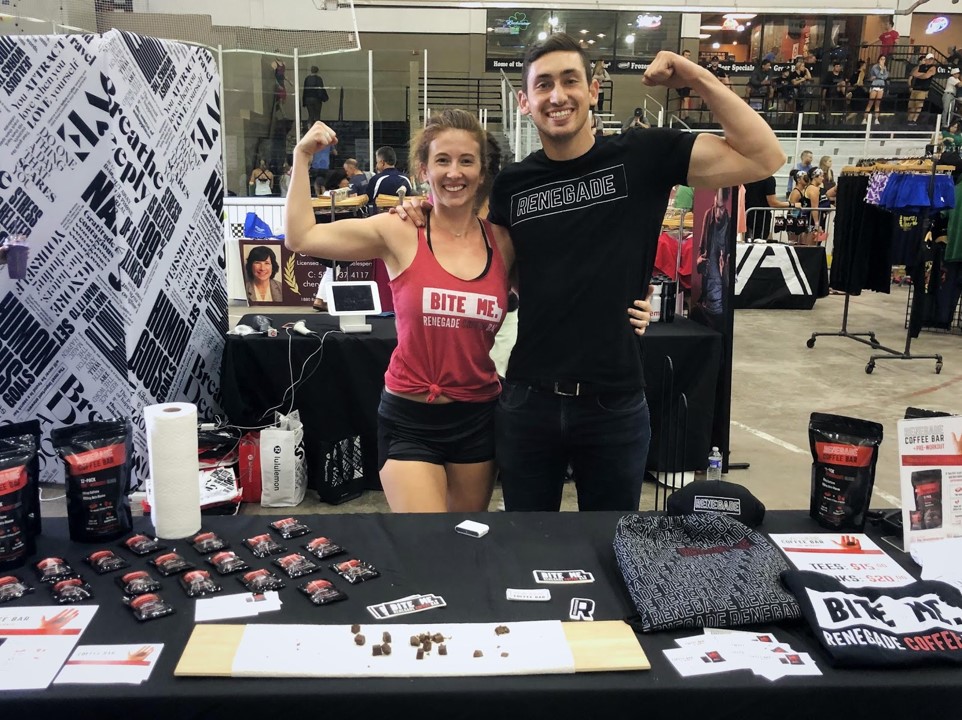 Sit down with Sam and Tom for a Featured Business Fireside Chat!
Welcome Sam Randall of Renegade Coffee Bar as he talks with Tom Seymour about his company's growth, challenges and upcoming plans!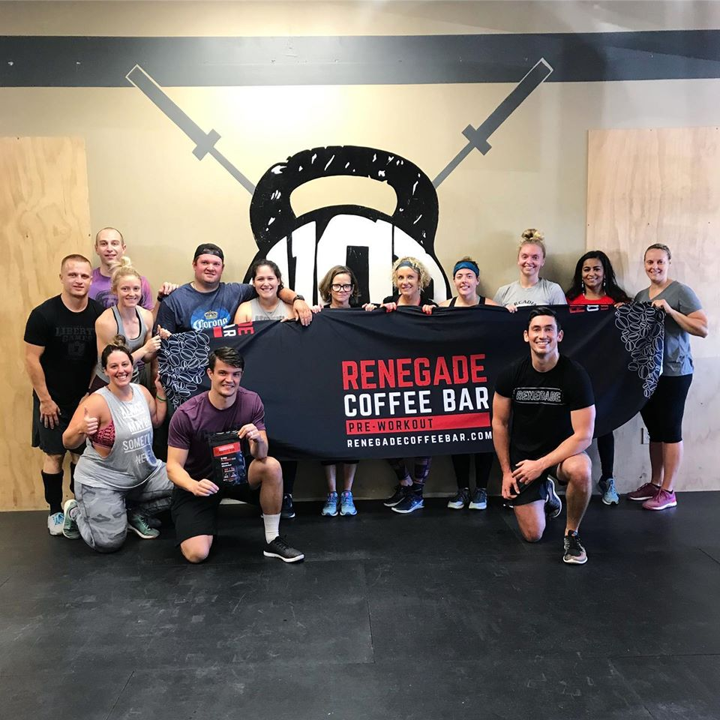 Welcome Renegade Coffee Bar
About Renegade Coffee Bar: 
Renegade Coffee Bar is a young company founded by a unique group of multi-disciplinary individuals with a common love of coffee. We combine our talents to create unconventional coffee products for on-the-go coffee enthusiasts, like ourselves. Our goals were to solve that 'afternoon slump' we all felt during long work days, and found the perfect solution with a product that's easier than making a cup of coffee.
To date, our company has crafted, produced, and sold over 2,600 coffee bars to a niche market as a pre-workout energy bar for athletes that included additional supplements. Continually gathering feedback from our customers, our team strived to develop a new product based on overwhelming requests for a 'coffee-only' version of the product; a basic bar for everyday use. We've created a new recipe and are currently in the works to develop scaled production capabilities.
What we Create:
Renegade Coffee Bar creates an indulgent bar made from coffee beans and simple, natural ingredients that contains as much caffeine as a regular cup of coffee. Utilizing similar methods to chocolatiers, we use finely ground coffee beans, instead of cocoa beans, to create a bite-sized bar that has the smooth texture of chocolate, with the bold flavor and energy boost of an espresso.
Why make an 'edible cup of coffee'? For the afternoon slump at work, for being out on-the-go, for the super-parent taking their child from point A to B to C, for all the times in a day where you'd like a little extra energy, but it's not convenient to have a full cup of liquid coffee.  Our coffee bars are healthier than the other options in the energy product market as 100% of the caffeine is derived from coffee beans, with no additional synthetic ingredients or chemicals.
We make a product our customers have been asking for. A guilt-free, health-conscious, great-tasting, caffeine-packed coffee bar.
About the Team:
Created by a team of coffee fanatics, who are leveraging our experience as designers, scientists, and experienced commercialization professionals to build a truly unique product.
Sam Randall, CEO: National champion diving athlete with a "Can-do" mentality, marketing and business development specialist who has consulted with several venture capital backed startups.
Omar Bahkt, PHD, MBA: Director of New Ventures at the University of Rochester with extensive experience commercializing university technologies. Culinary background and original recipe inventor which has landed him a position as Inventor and Chief Coffee Officer.
Ben Zombek MBA: Founder of BZDesign, a successful startup design firm in Rochester, NY which has created 9 jobs to date. Ben's product design background, startup mentality, and passion for customer discovery make him perfect for the role of Chief Operating Officer.
Kelly Vars: Kelly is an outstanding graphic designer who has been artfully managing several successful branding, digital marketing, and design projects at Renegade Coffee Bar as Chief Marketing Officer.
Waking up in the morning and drinking that first cup of freshly brewed coffee is a religious experience for us. We wouldn't dare take that from our customers. Instead, we find ourselves in need of quality coffee in the middle of the day, and like many others aren't complacent with the burnt pot of coffee available in the office.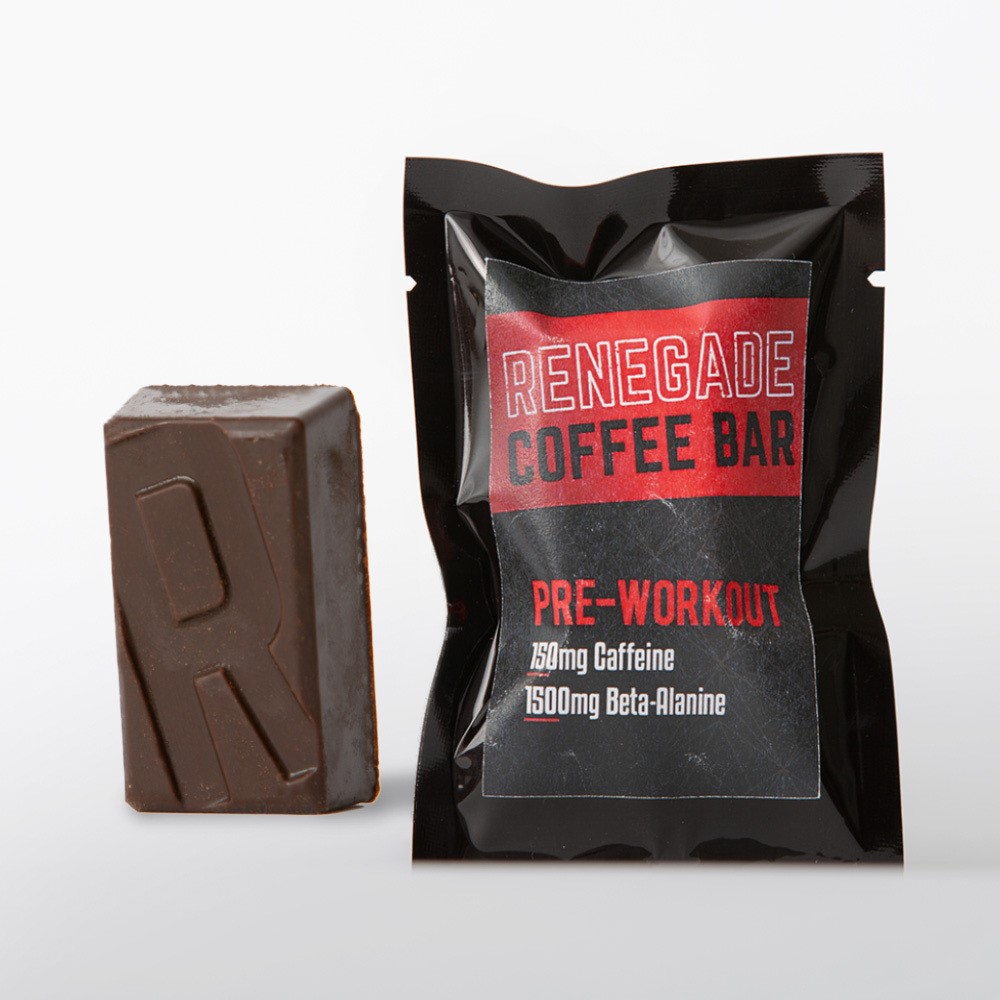 This webinar will be hosted by Tom Seymour, Vice President of the ANYSFP and Key Account Manager Contract Mfg. at LiDestri Food.
This webinar is sponsored by webSURGE Digital Marketing, digital and technology partner of the ANYSFP.
Fireside Chat with Apis Wise
On May 25, our own Tom Seymour sat down to talk with Mike Cirocco and Lino Contestabile of Apis Wise,…
Fireside Chat with Consumer Convenience Technologies
On March 16, our own Tom Seymour sat down to talk with Brandon and James Bach of Consumer Convenience Technologies,…
Paul Guglielmo Fireside Chat
Wednesday, September 23rd at 12:00 pm Sit down with Paul and Tom for a Featured Business Fireside Chat! Hear about…